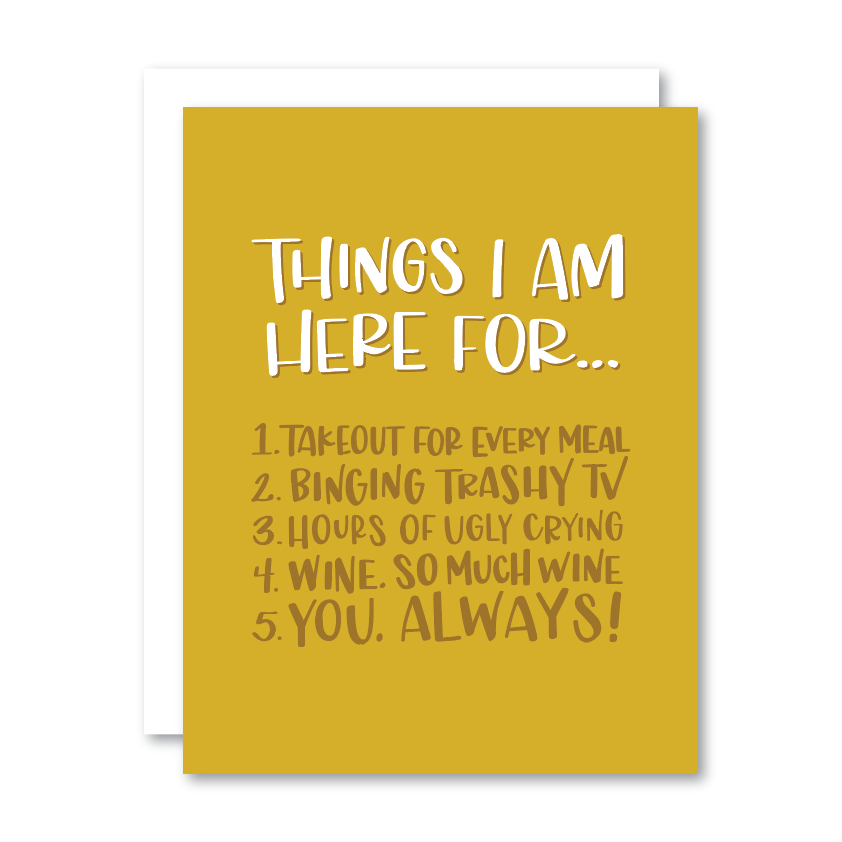 'Things I am Here for...'

When you just want to say... "put me in coach" I'm here for it all! This card only requires a signature!
This card was part of a collaboration with my best friend whose husband we lost to brain cancer this past March. They are in dedication to the parents, kids, grandparents, and friends who had a really hard one this year. In memory of Dan Hickey, a portion of proceeds will go to the Brain Tumour Foundation of Canada. 
A2 size // 4.25" x 5.5"
Blank inside 
White envelope
Comes in a clear plastic sleeve
Thank you!