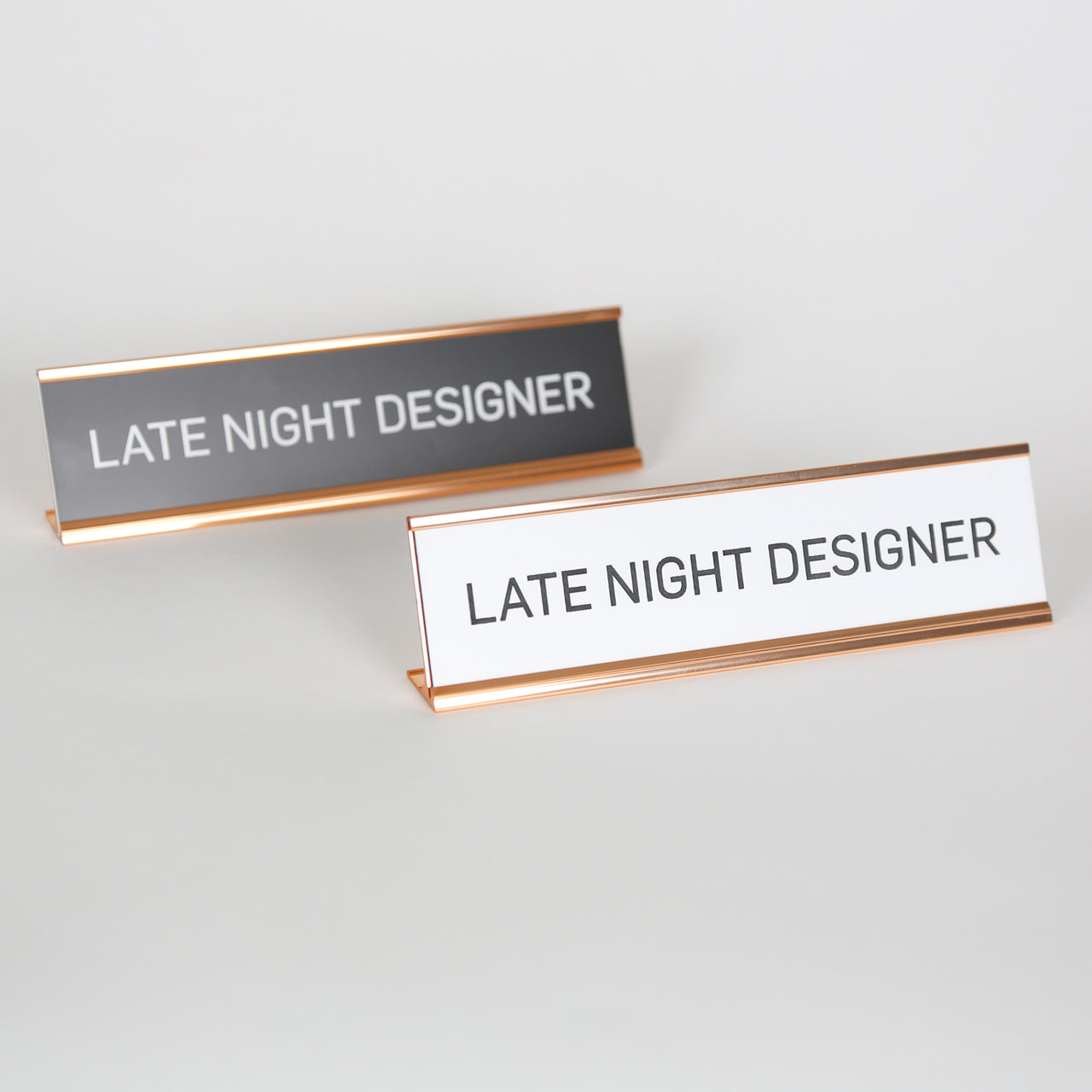 'Late Night Designer // Desk Plate' 

For the night owls who do their best work after the house is quiet and their inbox has stopped exploding. Mornings are for sleeping in, after all. We only have a few of these left, so grab one while they're still in stock! 

This comes in either black or white with a gold stand. 
Thank you for shopping!