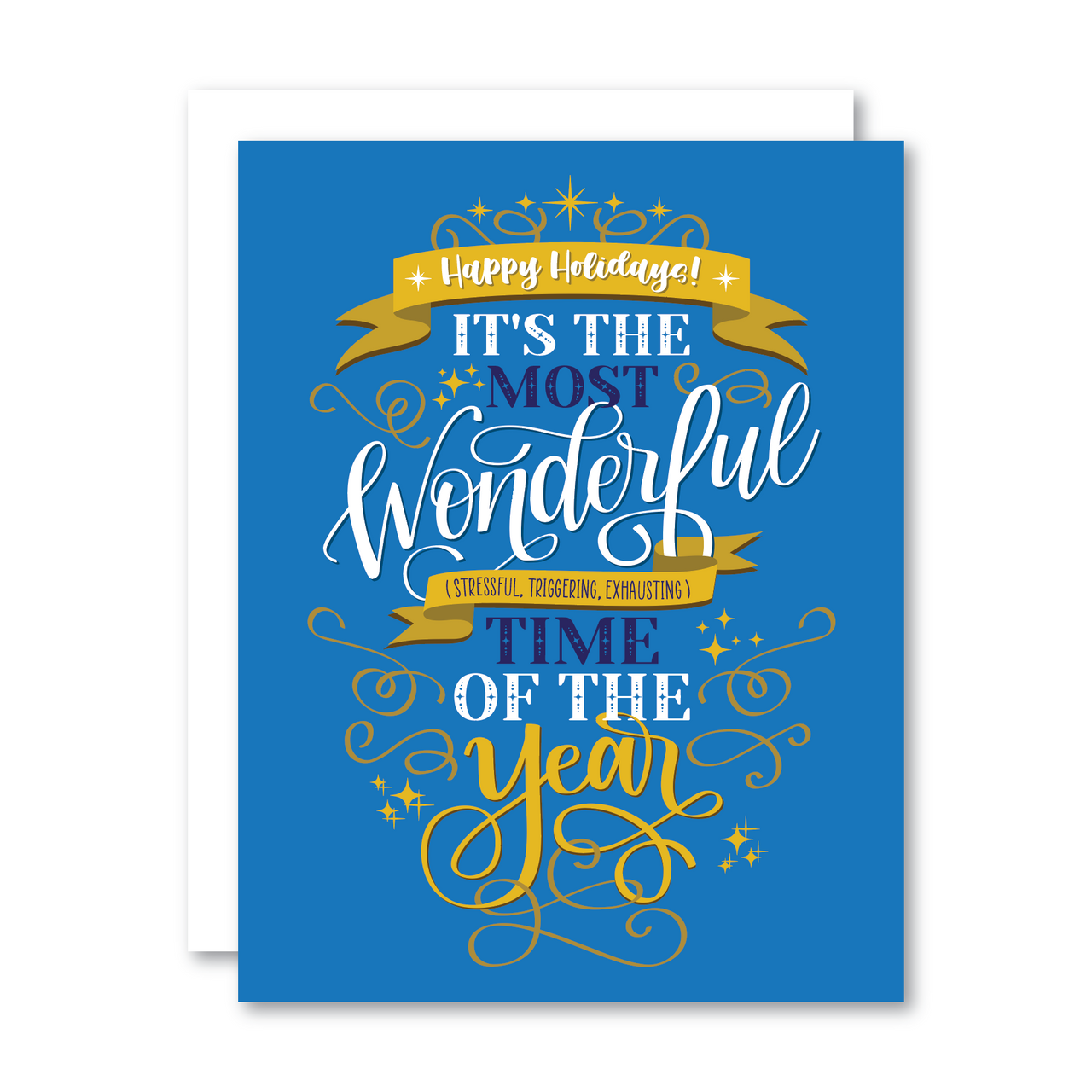 'Happy Holidays! It's the Most Wonderful (Stressful, Triggering, Exhausting) Time of the Year'

Isn't this just the whole truth when it comes to the holidays? Maybe it's just me... Happy Holidays!
A2 size // 4.25" x 5.5"
Blank inside 
White envelope
Comes in a clear plastic sleeve
Thank you for shopping!