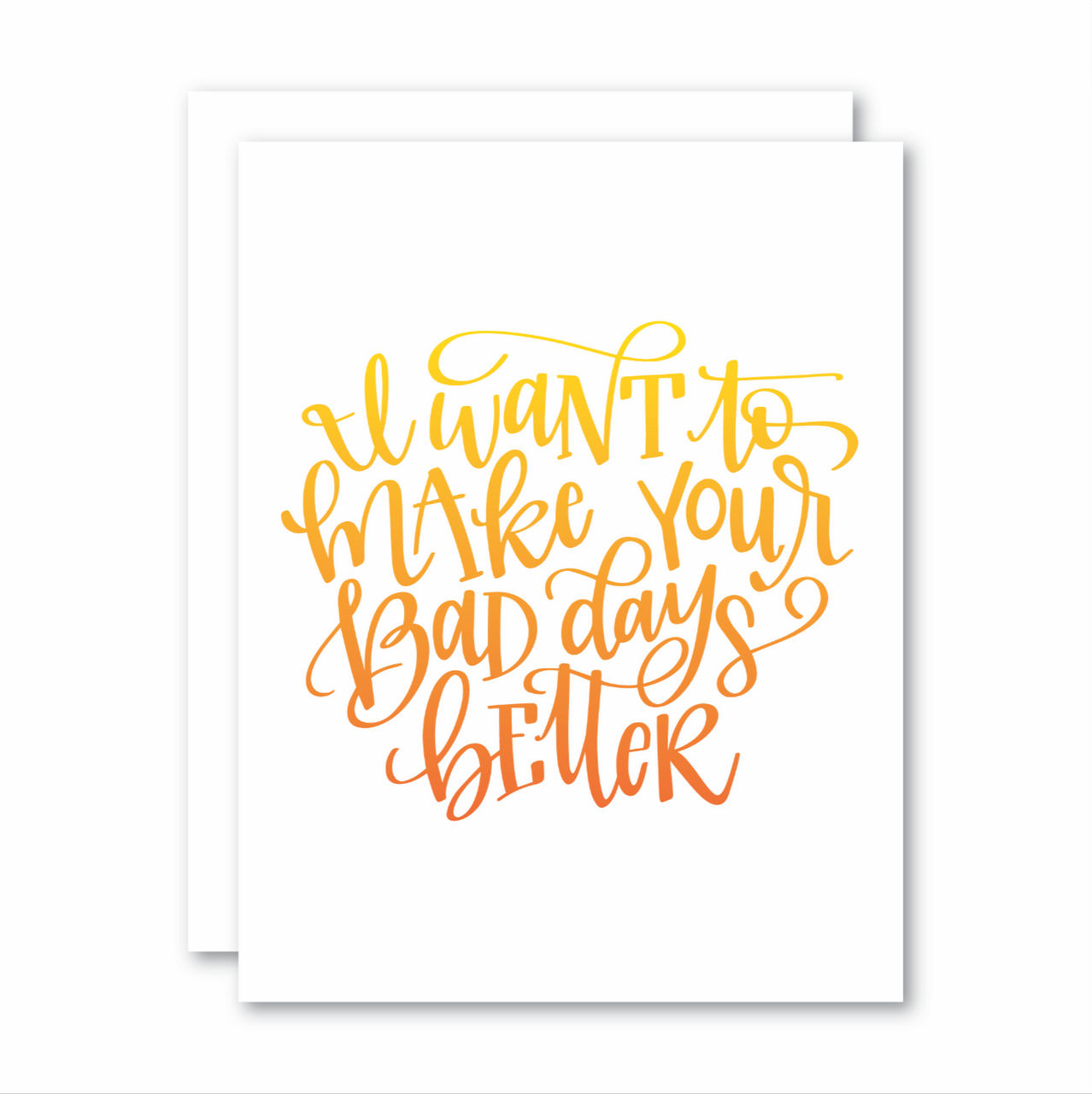 'I want to make your bad days betters'
Picture this - you open your front door, and there on the step is a bottle of wine, your favourite chocolate bar, and THIS card. Heart melt, am I right?! We all know someone who could use a little extra sunshine in their life. That would be a simple, easy, affordable gesture that would definitely make a bad day better! 
A2 size // 4.25" x 5.5"
Blank inside 
White envelope
Comes in a clear plastic sleeve
Thank you for shopping!