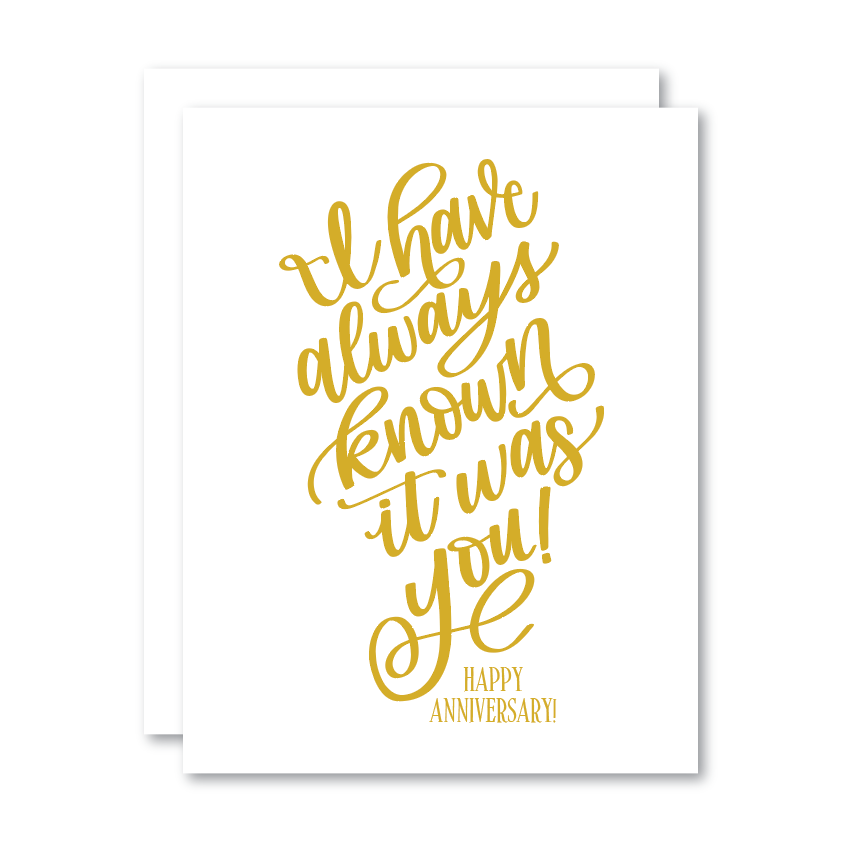 'I Have Always Known It Was You! Happy Anniversary!' 

For the couple that has known it was meant to be from that very first date. This one was made for you two love birds! 
A2 size // 4.25" x 5.5"
Blank inside 
White envelope
Comes in a clear plastic sleeve
Thank you for shopping!