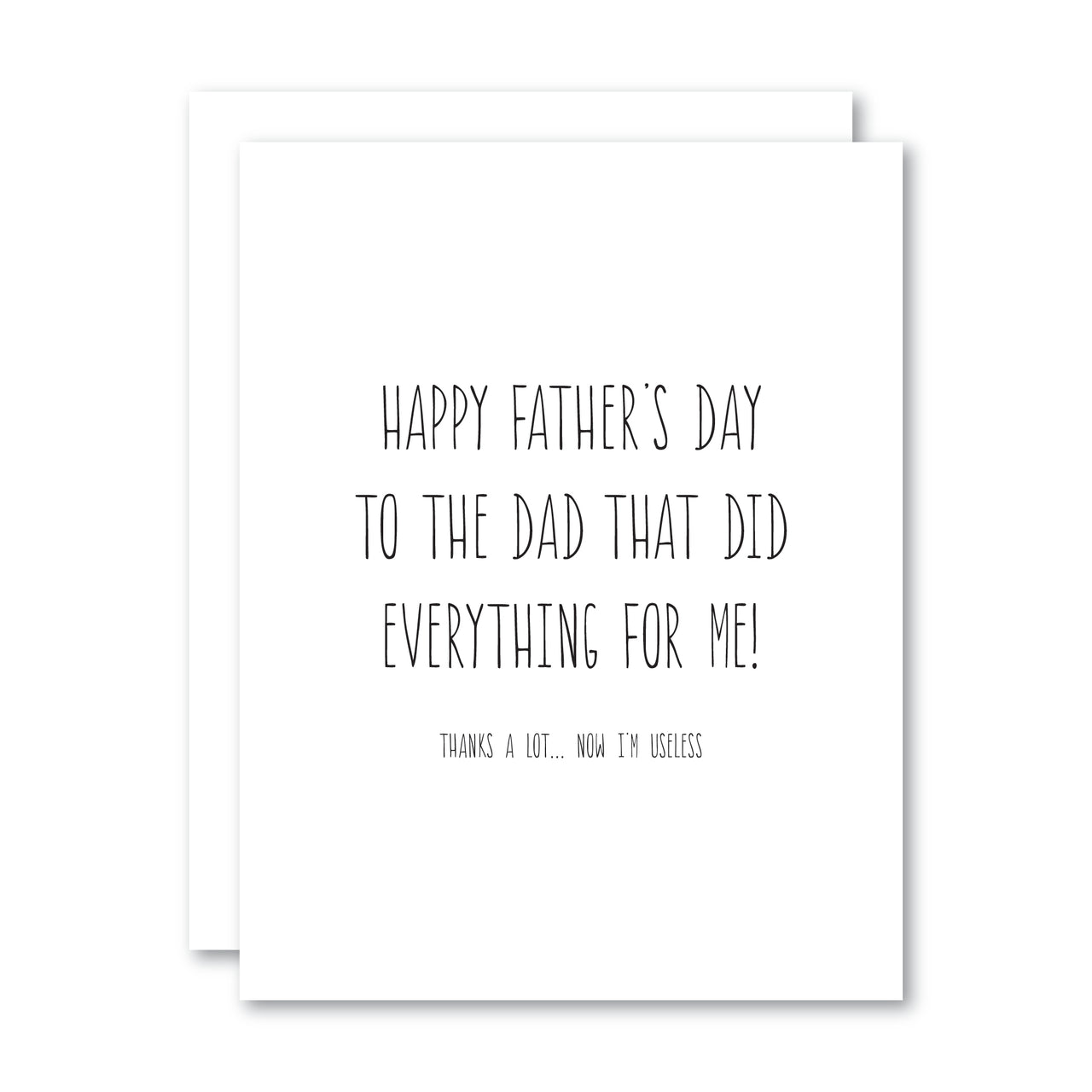 'Happy Father's Day to the Dad that did Everything for Me! Thanks a lot... now I'm Useless'

I'm in my 30's and still calling my dad to identify every light that goes off in my car, hang every photo in my house and help make literally every business decision. Also you? Add-to-cart!
A2 size // 4.25" x 5.5"
Blank inside 
White envelope
Comes in a clear plastic sleeve
Thank you for shopping!