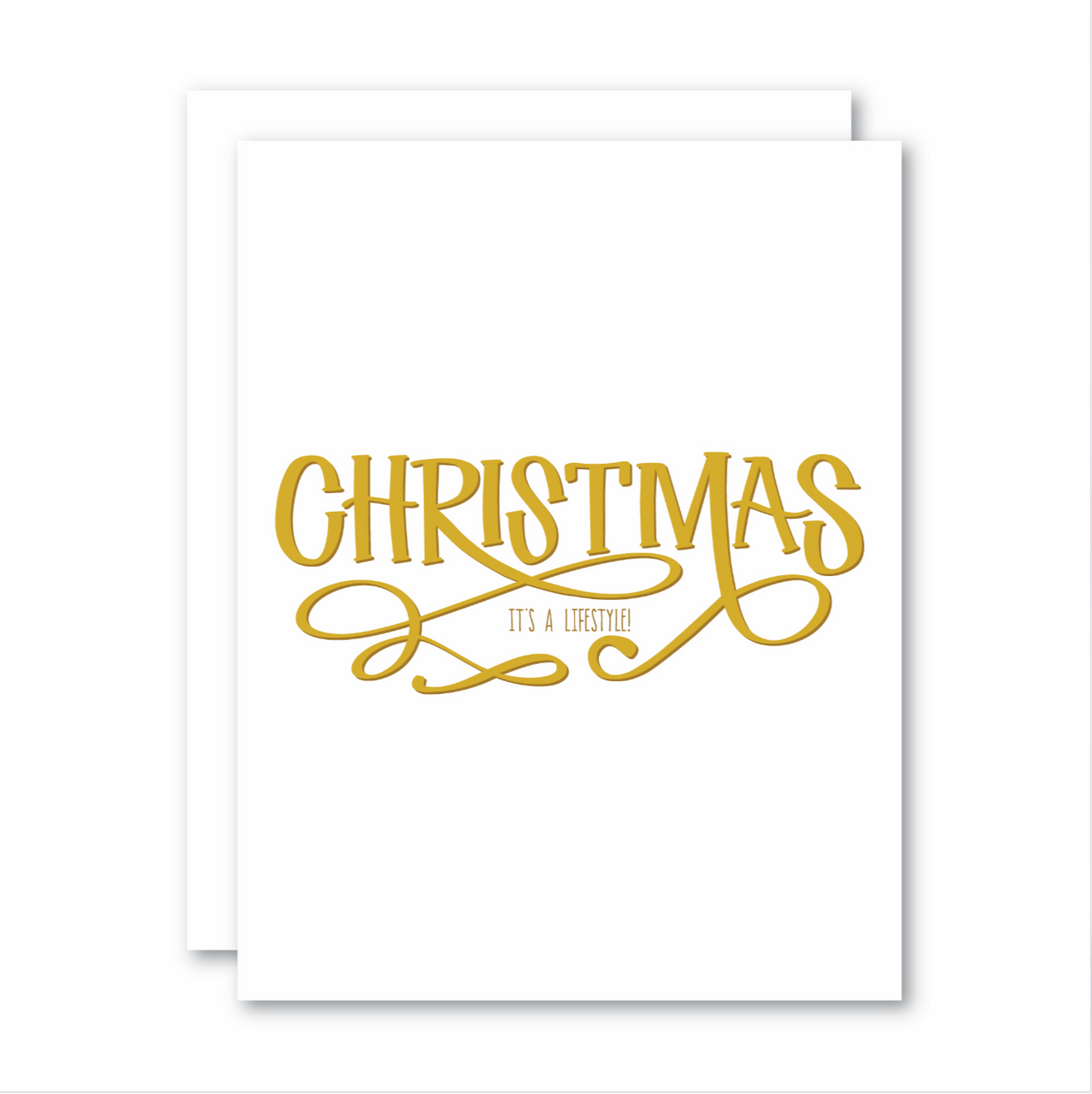 'Christmas, It's a Lifestyle!'

This card speaks to the friend who plays Christmas music All.Year.Long. They start their Christmas setup in early November, maybe even October. This is their holiday. For them, it's a Lifestyle. 
A2 size // 4.25" x 5.5"
Blank inside 
White envelope
Comes in a clear plastic sleeve
Thank you for shopping!