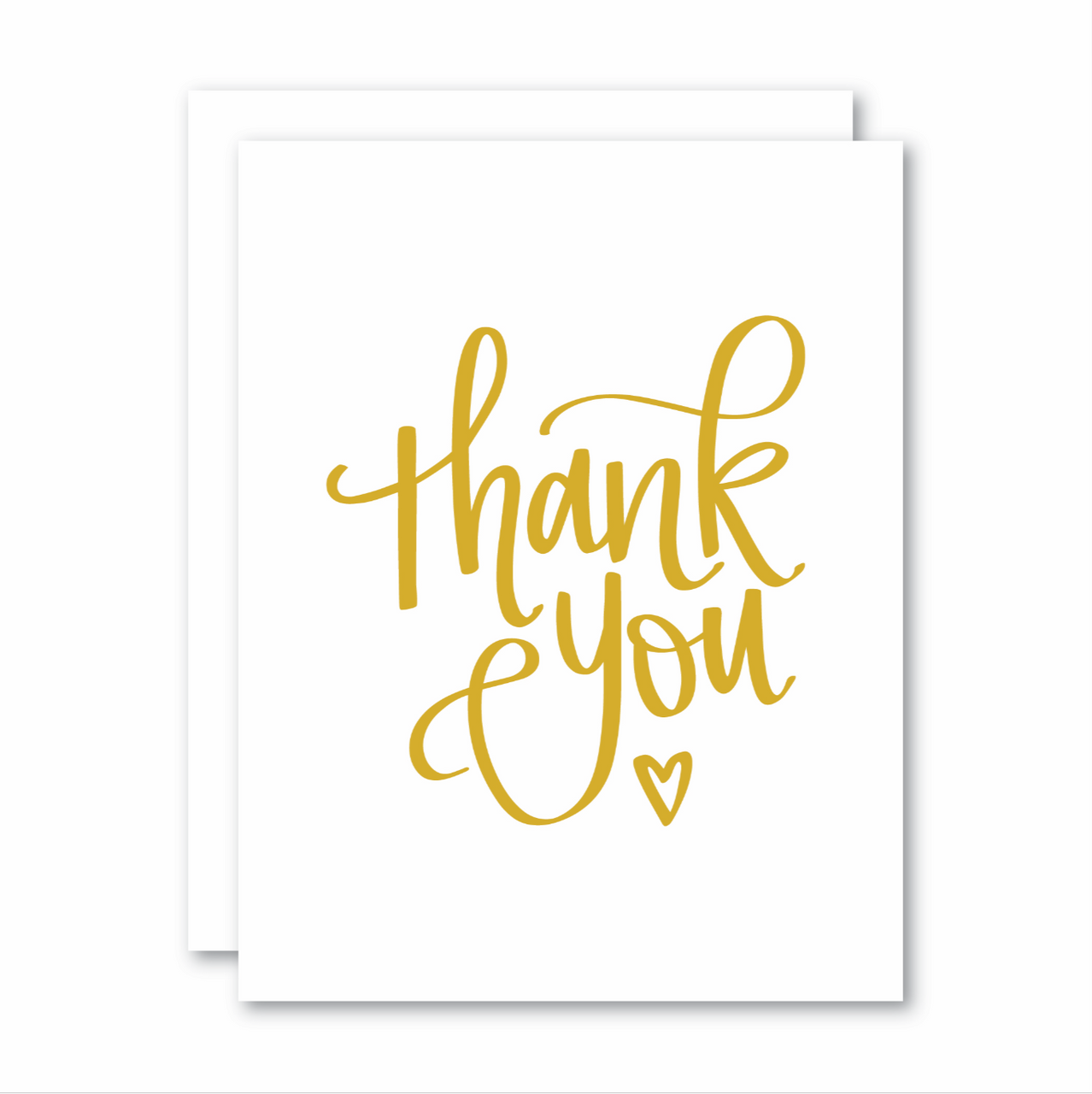 'Thank you'

We don't send out nearly enough thank you cards - and there is always someone in our lives we can be thanking! This card is sweet enough that you can fill in the inside with as much or as little as you'd like.
A2 size // 4.25" x 5.5"
Blank inside 
White envelope
Comes in a clear plastic sleeve
Thank you for shopping!