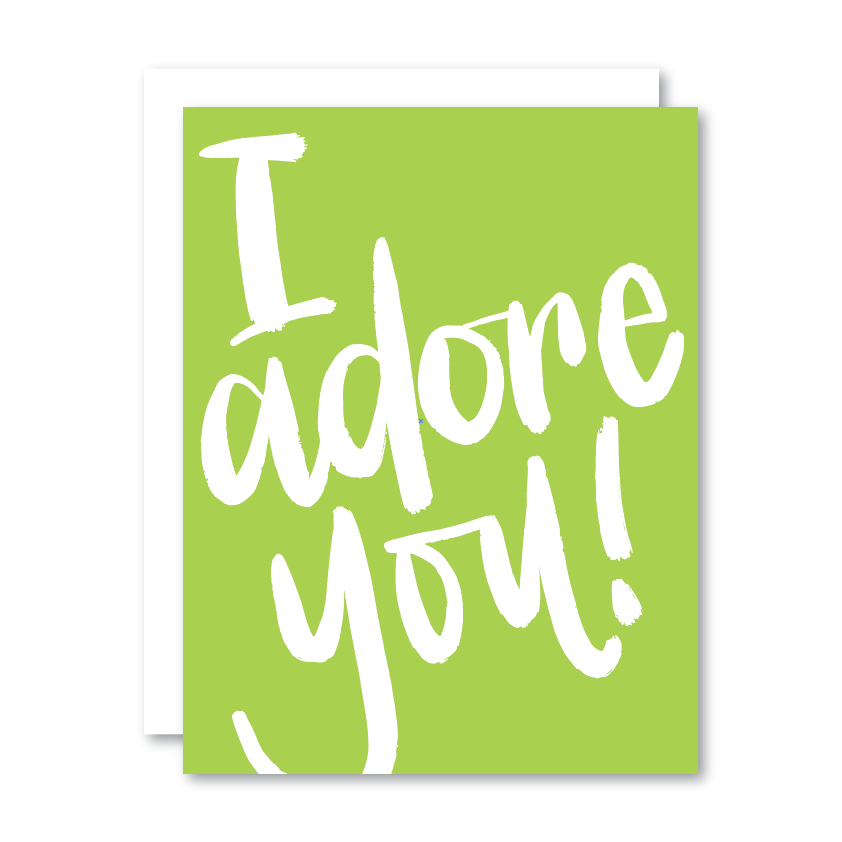 'I Adore You'

The phrase before I love you? Or a card just because! Whether you're within the city or across the country, share your heart in a note they can cherish forever!
A2 size // 4.25" x 5.5"
Blank inside 
White envelope
Comes in a clear plastic sleeve
// This card was designed in collaboration with Kristy Archibald from Pedestrian Agency
Thank you!