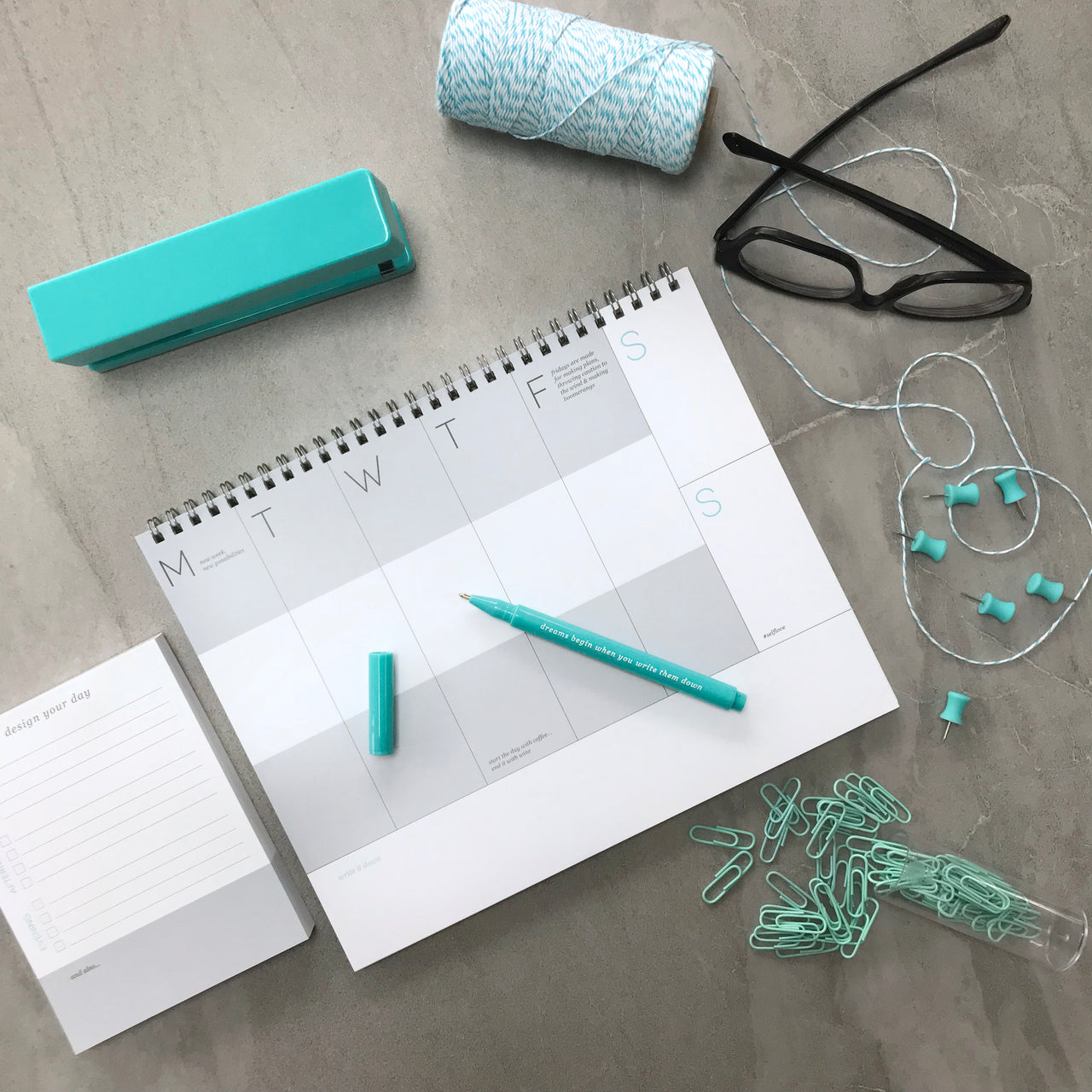 'The Planning Essentials // Weekly + Daily Planner Set' 
The joy of life is in the chaos and spontaneous moments, but it doesn't hurt to get a little organized every now and then! 
This pack is the ultimate gift for the stationery lover in your life, or maybe it's for you! It has everything to keep you fully organized - a weekly planner, a daily planner and a sweet custom pen. If anything is going to keep you on track and help you live your best life, it's definitely this planner! 
10" x 8" Weekly Planner with 52 sheets for 52 weeks
4.25" x 5.5" Daily Planner with 100 sheets
Turquoise pen
Comes in a clear plastic box
This planner was a collaboration with Kristy Archibald
Thank you for shopping!