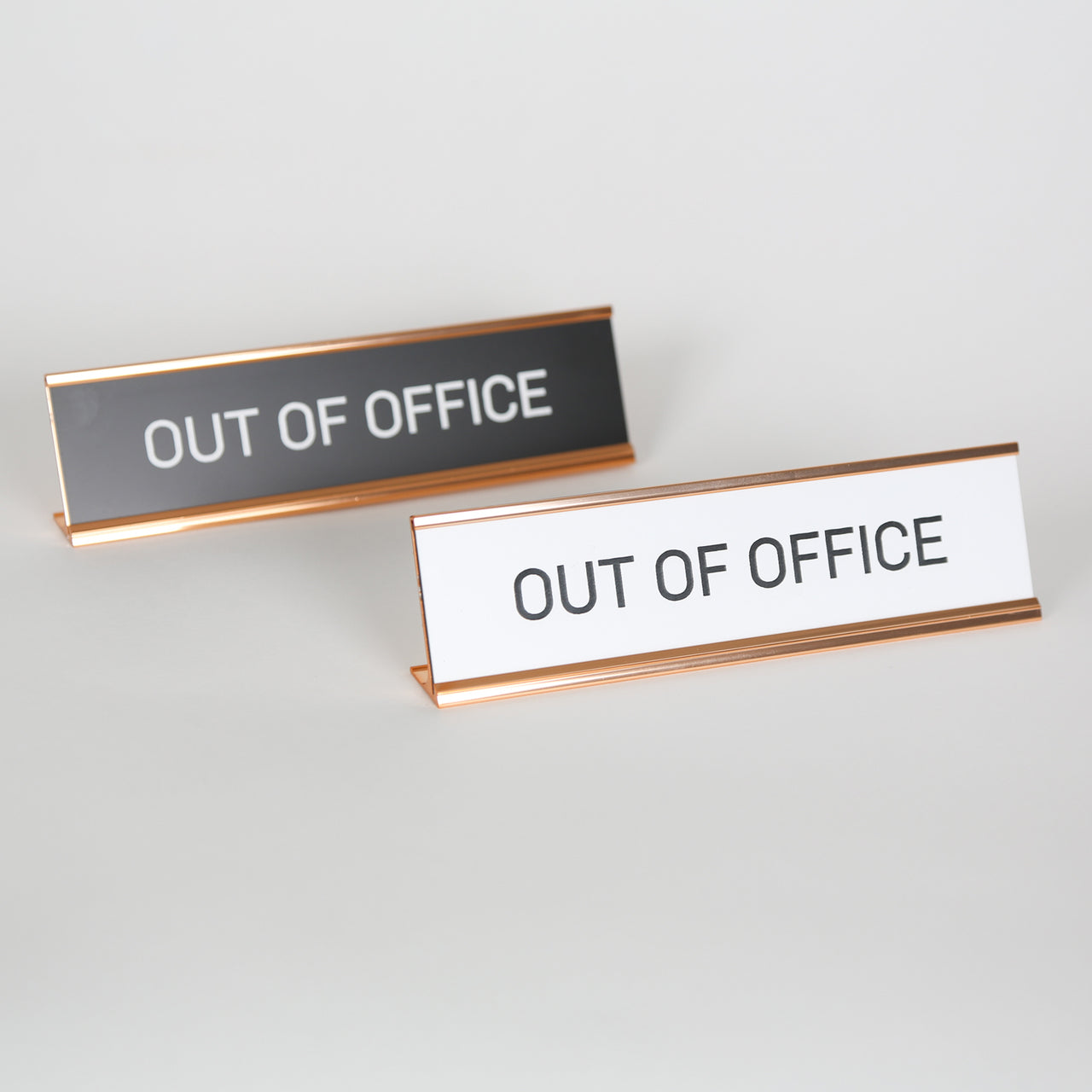 'Out of Office // Desk Plate'
This desk plate would make a cute gift for your boss who is always heading out for "golf meetings" // p.s. we only have a few of these left. Grab one while it's still in stock!

This comes in either black or white with a gold stand. 
Thank you for shopping!