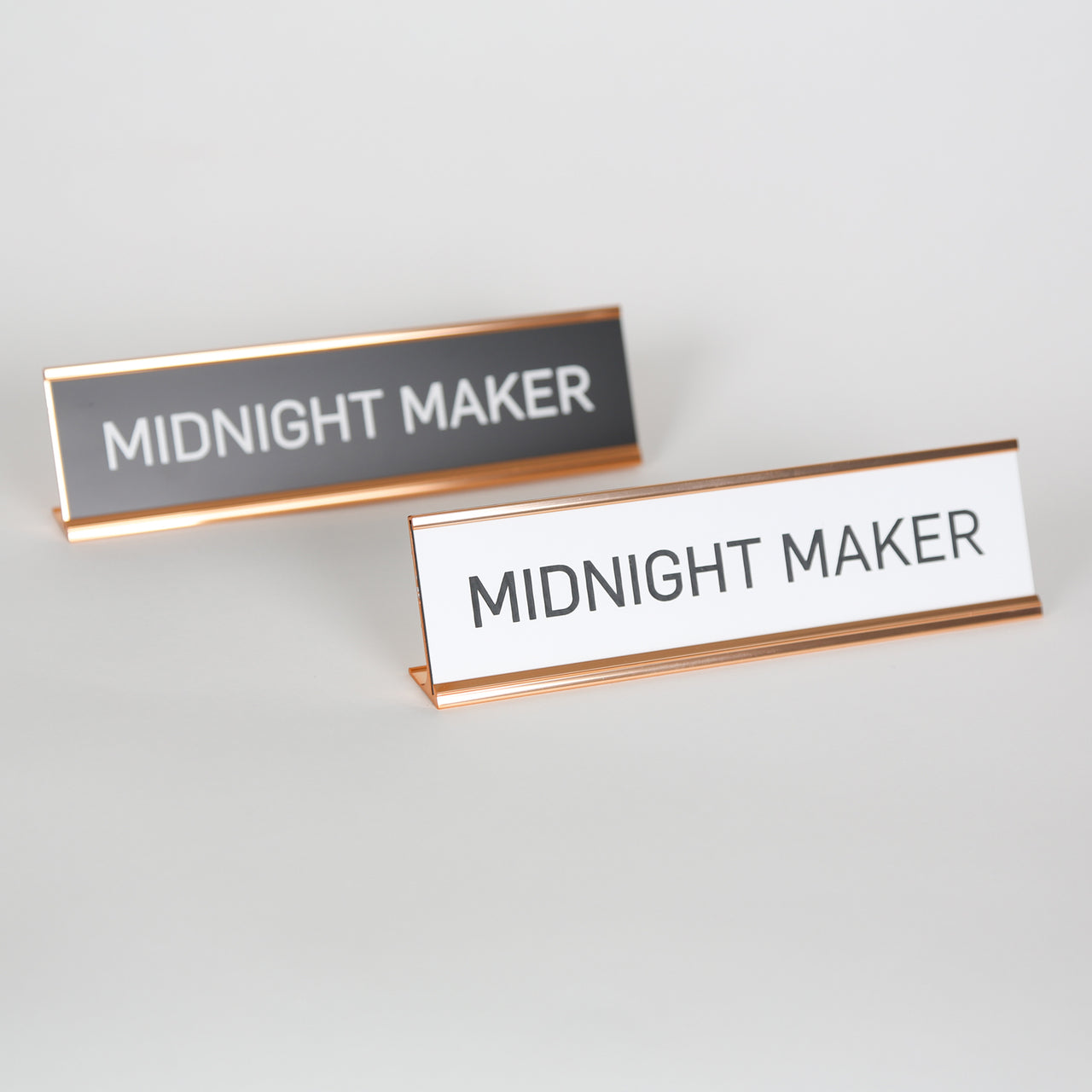 'Midnight Maker // Desk Plate'
For the late night knitter, crafter, DIY project tackler - this one is for you! Who needs to be an early bird, you thrive when you're burning the midnight oil. 

This comes in either black or white with a gold stand. 
Thank you for shopping!