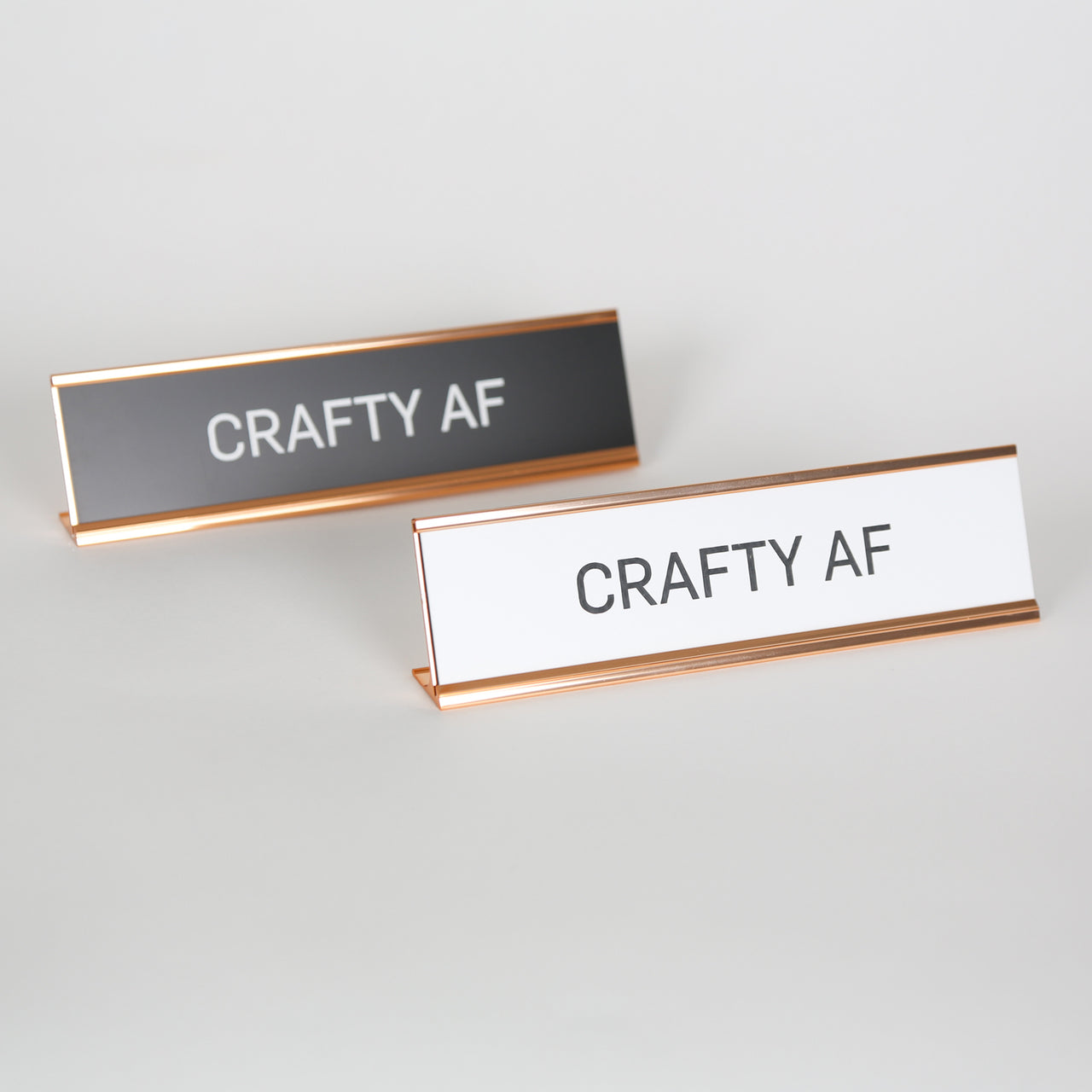 'Crafty AF // Desk Plate'

We all have that one friend who is just the craftiest person ever. They are constantly whipping up DIY projects that knock your friggin' socks off. Well - that friend of yours, needs this desk plate! Our stock is running low, so grab it before it's gone for good!

This comes in either black or white with a gold stand. 
Thank you for shopping!