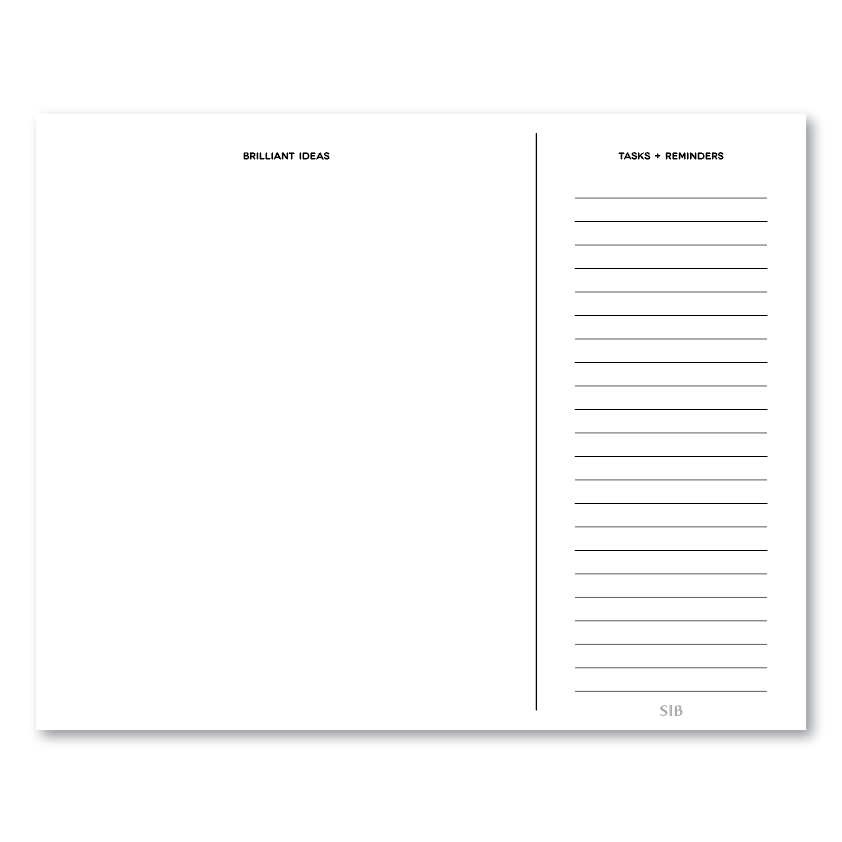 'Brilliant Ideas, Tasks + Reminders // Notepad' 
I just LOVE a blank notepad. They're kinda my favourite. But I totally understand they aren't for everyone... so we added lines! It's the best of both worlds ;) Keep your doodles, your dreams, your brilliant ideas on the left. And then tighten it up on the lined side with your tasks, reminders and notes. 
Brilliant Ideas side is blank

Tasks + Reminders side is lined
8" x 10" 
50 sheets
Comes in a clear plastic sleeve
Thank you for shopping!