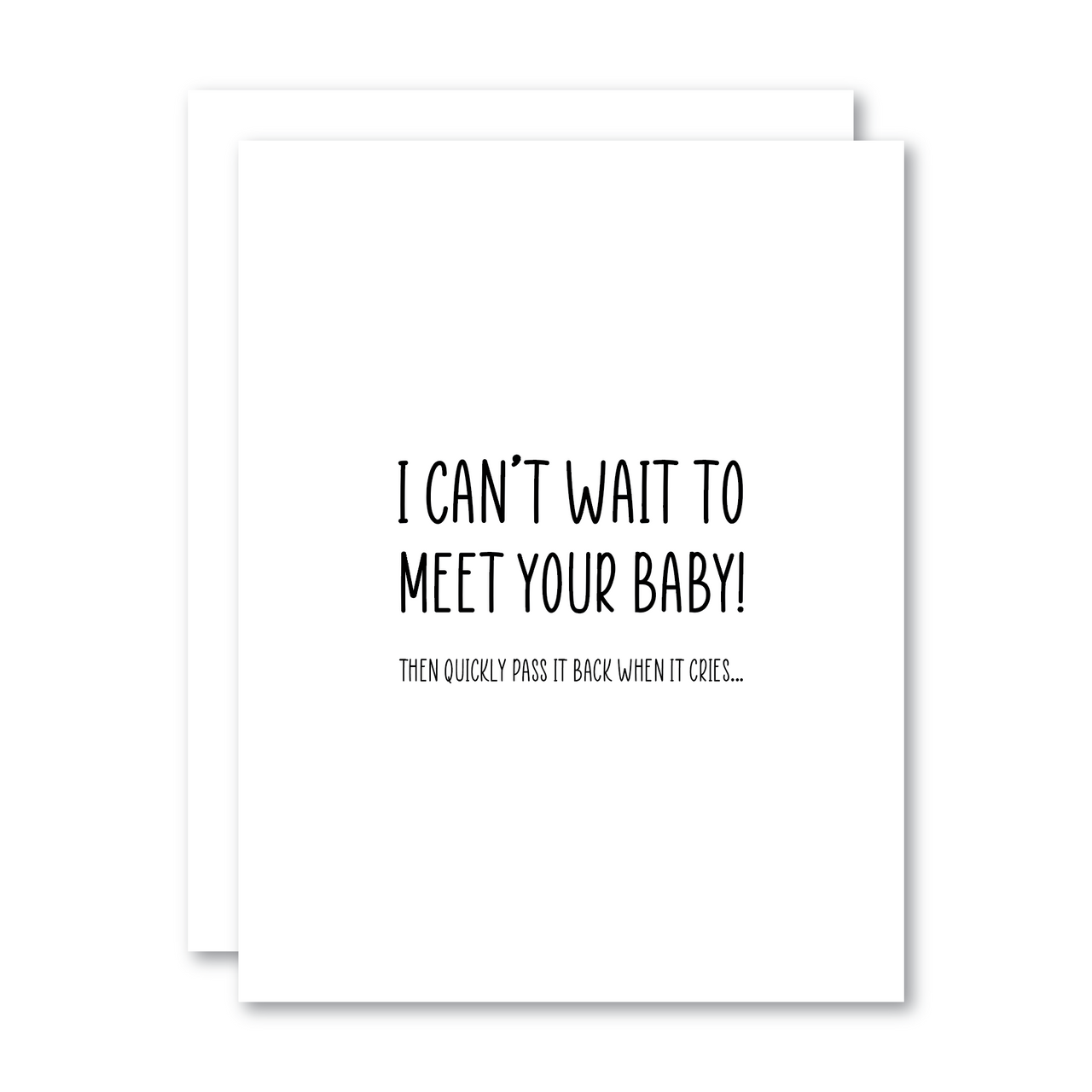 'I Can't Wait to Meet Your Baby! Then Quickly Pass it Back When it Cries...'

This one is great if you have no clue what to do with a crying baby. That being said, I have 2 and I don't know what to do half the time myself... so let's just say it's good for everyone!
A2 size // 4.25" x 5.5"
Blank inside 
White envelope
Comes in a clear plastic sleeve
Thank you for shopping!