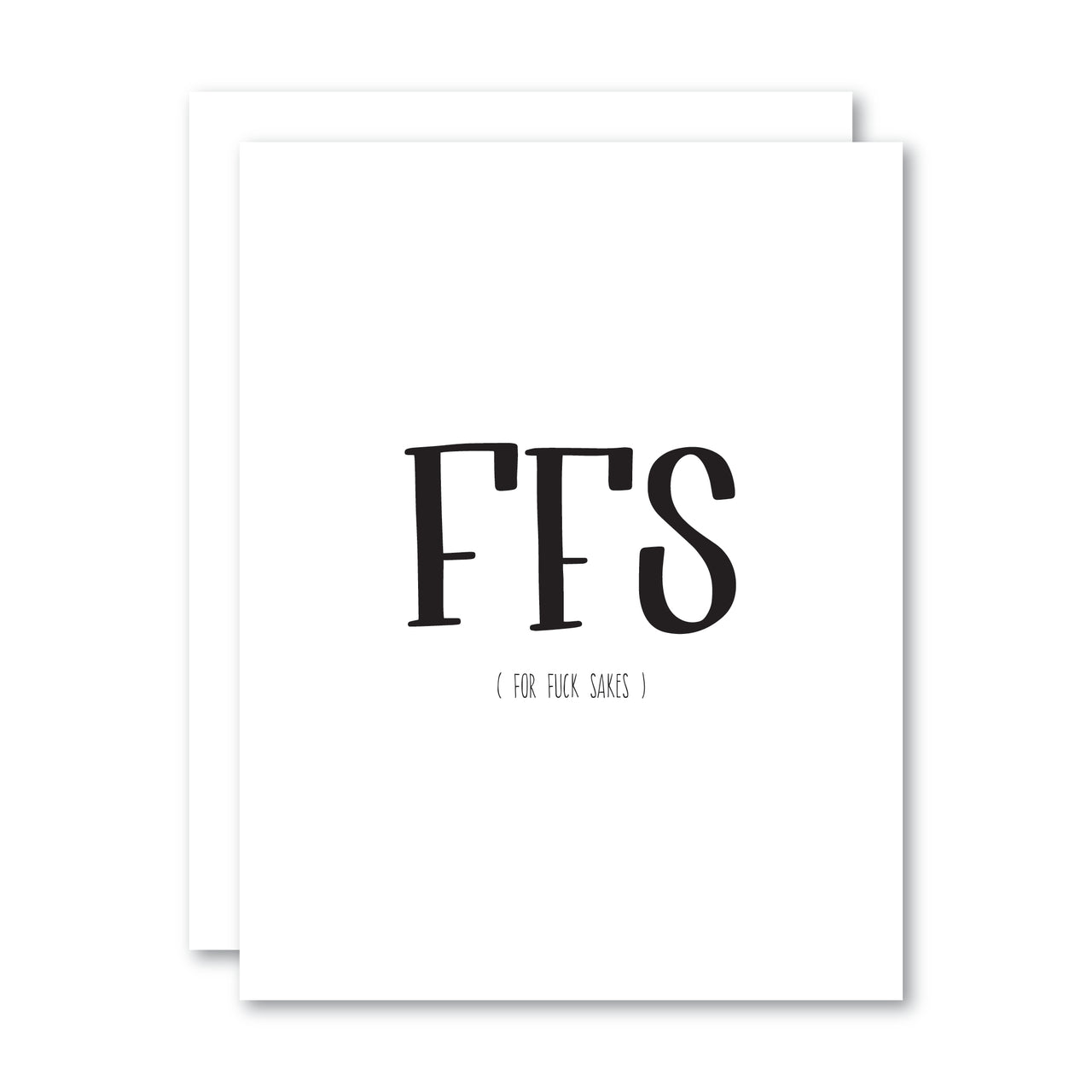 'FFS (For Fuck Sakes)'

This card was part of a collaboration we did with Black Earth Floral here in Calgary. I was not sure this card was going to be a winner... so I was a bit hesitant to release it. Fast forward to 2020 and well, she's our best seller! Goes perfectly with a bottle of wine and an exaggerated eye roll.
A2 size // 4.25" x 5.5"
Blank inside 
White envelope
Comes in a clear plastic sleeve
Thank you for shopping!