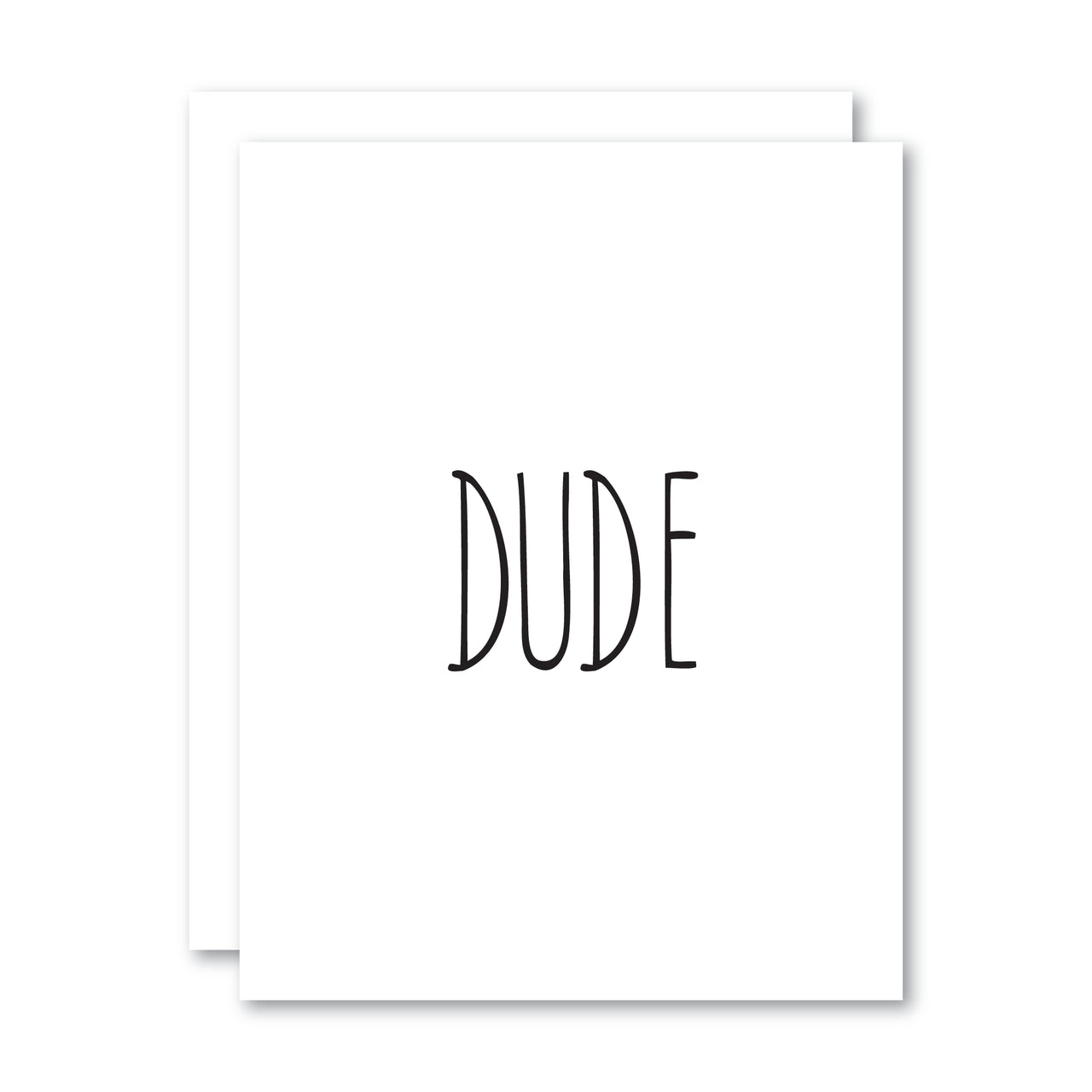 'DUDE'

Ahh this one makes me smile. Mostly because I call everyone 'dude' so it's funny to me that it's so popular. Because clearly a lot of you ALSO do that! Thanks for being here dude. 
A2 size // 4.25" x 5.5"
Blank inside 
White envelope
Comes in a clear plastic sleeve
Thank you!