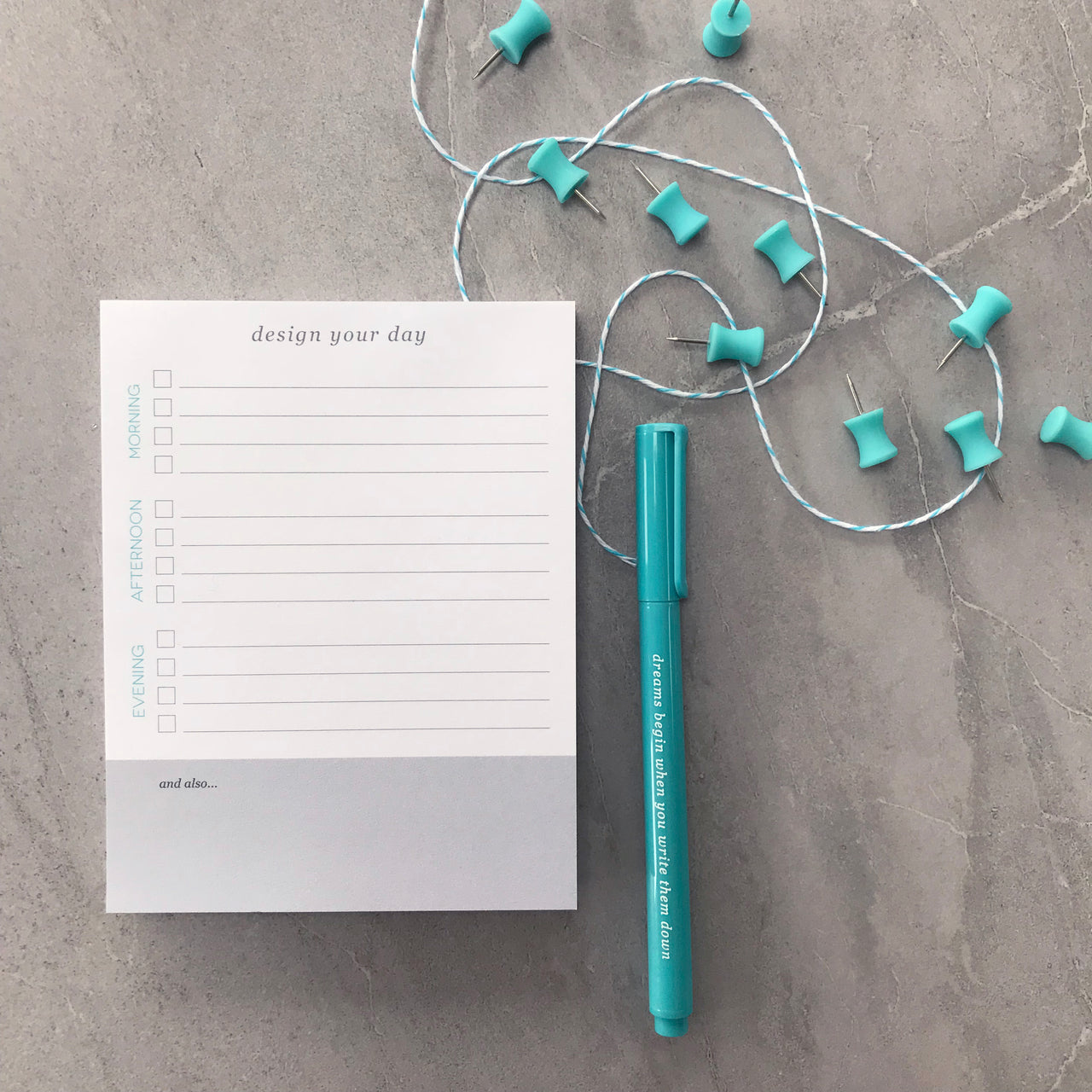 'Daily Planner' 
The joy of life is in the chaos and spontaneous moments, but it doesn't hurt to get a little organized every now and then! 
4.25" x 5.5" Daily Planner with 100 sheets

Comes in a clear plastic sleeve

This planner was a collaboration with Kristy Archibald
Be sure to check out the full Planning Essentials package - Weekly Planner, Daily Planner + Custom Pen wrapped in a clear gift box.
Thank you for shopping!