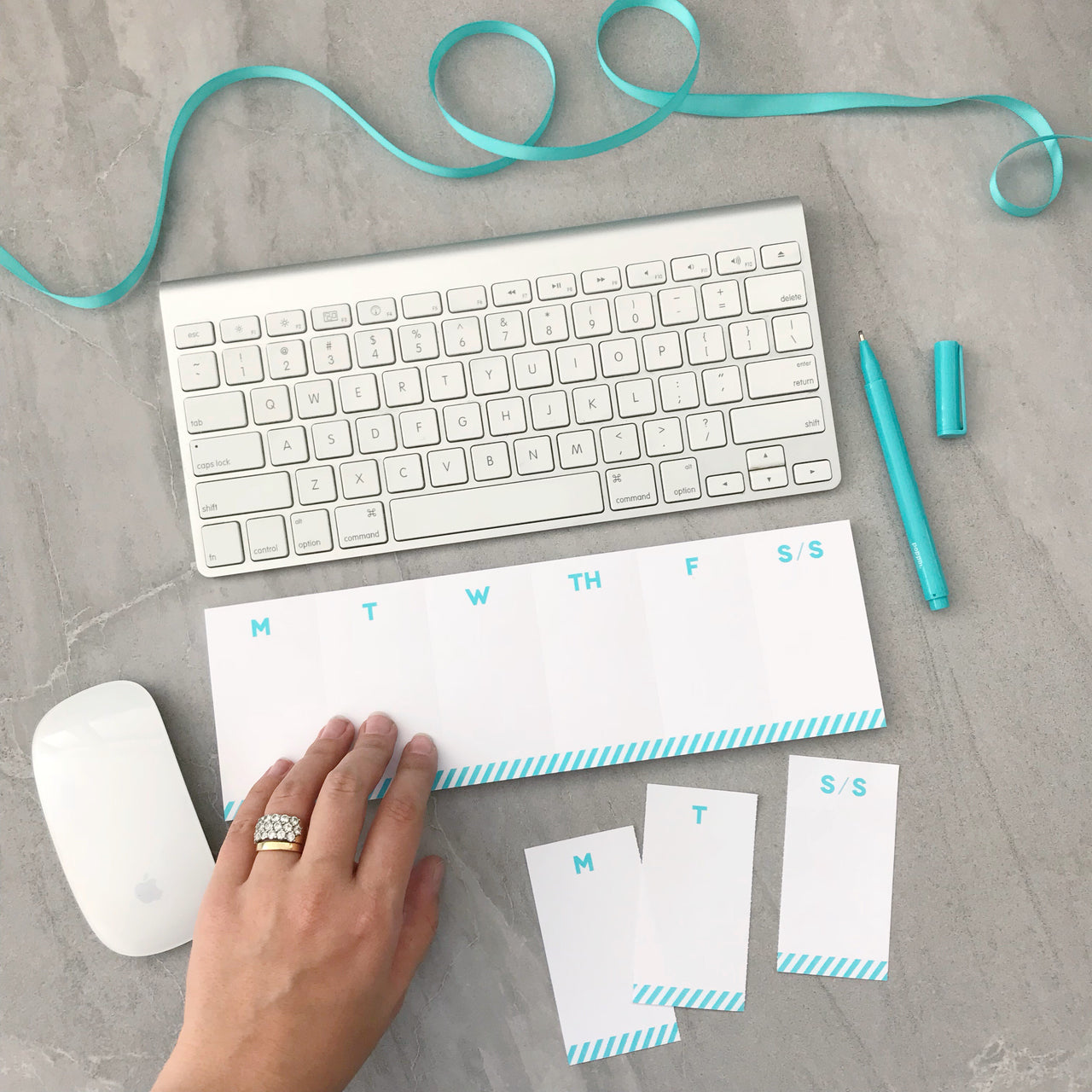 'Keyboard Planner // Weekly Planner' 
This planner is my absolute go-to. I am always out and about so I love that I can tear off each day and take it with me. It's small so it doesn't take up too much room on your desk, but still has plenty of room to write your daily tasks. And at $8, it's a steal! 
11" x 3.5"
52 sheets for 52 weeks 
Padded along the top
Perforated between days
Comes in a clear plastic sleeve
Thank you for shopping!