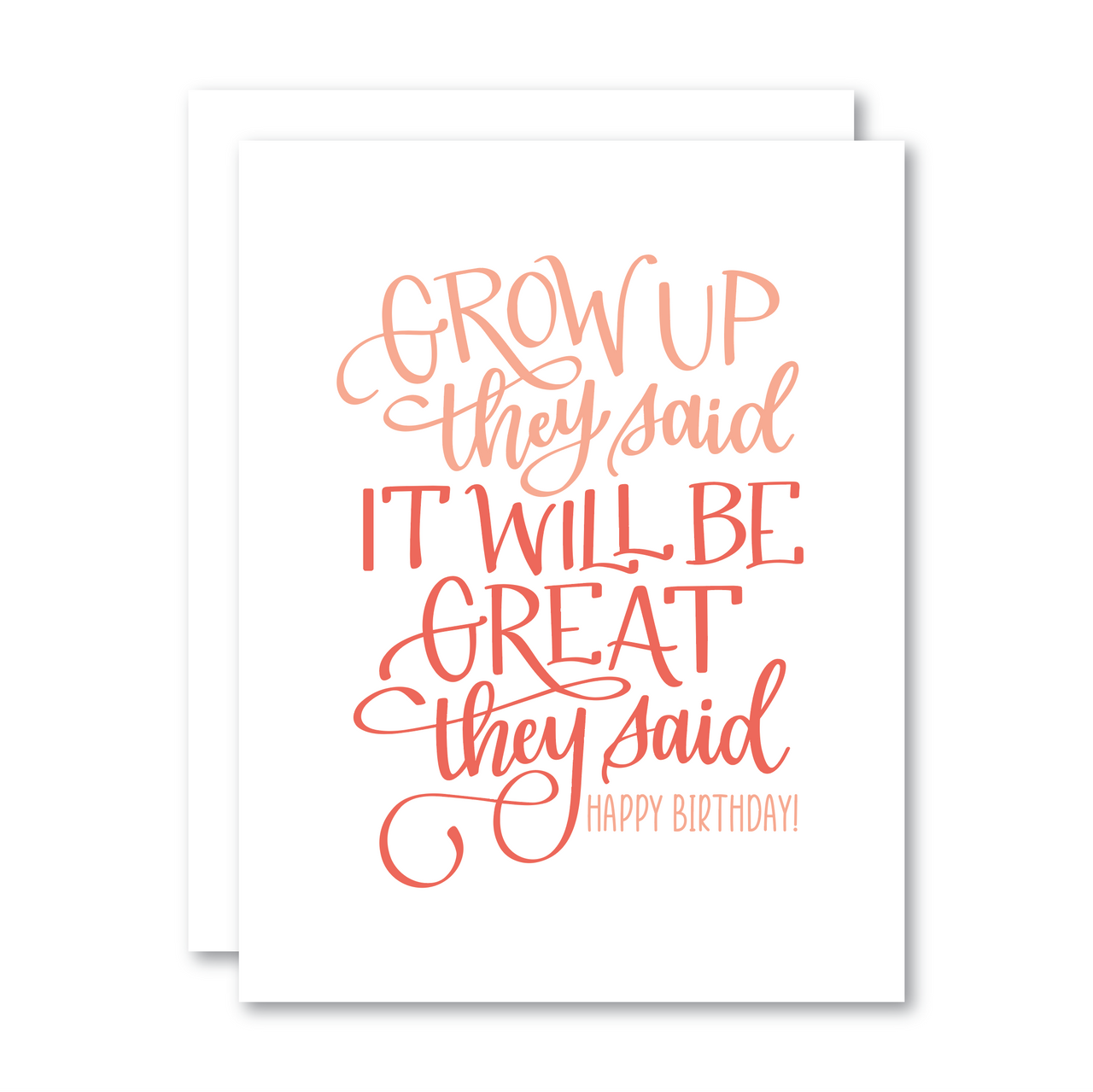 'Grow up they said, it will be great, they said, Happy Birthday'

Getting older, hey? It's all you ever wanted in your youth. And now you're grown up and turns out it's all back pain, mortgages and multivitamins. Who woulda thought?!
A2 size // 4.25" x 5.5"
Blank inside 
White envelope
Comes in a clear plastic sleeve
Thank you for shopping!