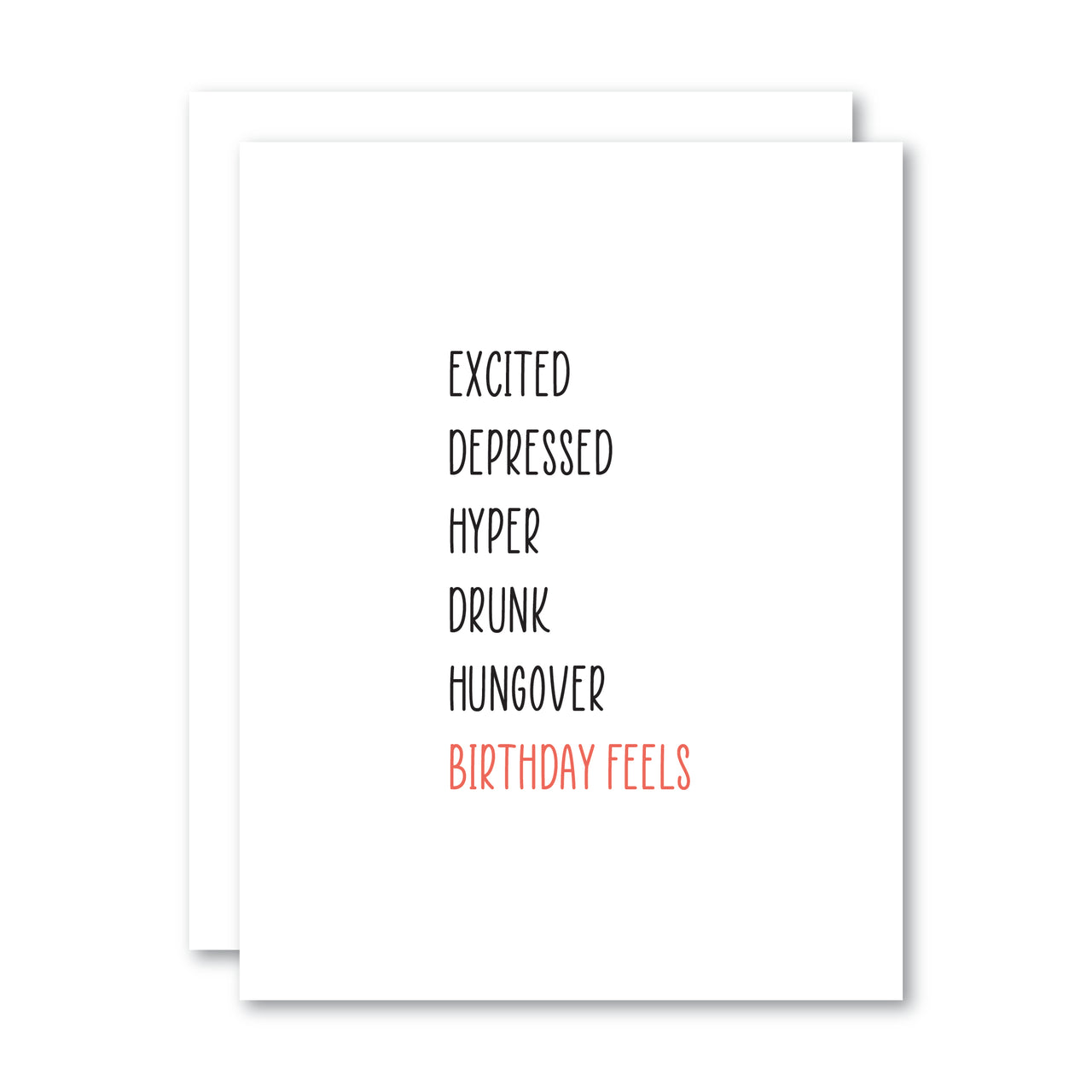 'Excited, Depressed, Hyper, Drunk, Hungover, Birthday Feels'

Isn't this all too relatable?! First you get excited, because of course you are, it's your friggin' birthday! But then you remember you're getting older, so that's a bit depressing. So you drink an energy drink to amp yourself up and then you're all hyper and excited again! And then it's time for driiiiiinks. Cheers babe! Fast forward to the next morning and yeeeeesh, we're all a little hungover. Anyways. That about sums up that rollercoaster of emotions. Happy Birthday! 
A2 size // 4.25" x 5.5"
Blank inside 
White envelope
Comes in a clear plastic sleeve
Thank you for shopping!