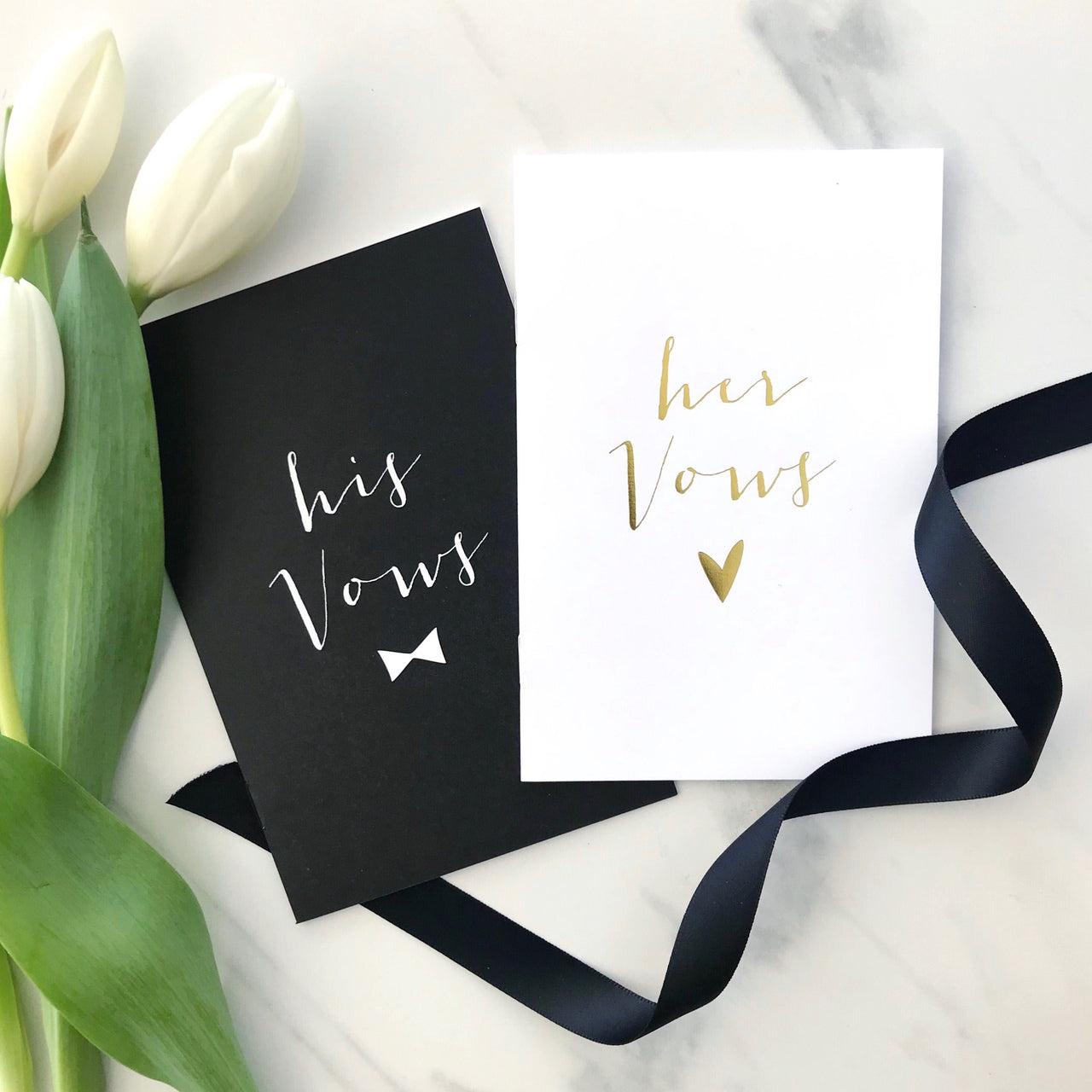 'Wedding Vow Journals'
Forget the crumpled paper and definitely forget reading off your phone (think bright light and small type!) and use these beautiful notebooks to read your vows from instead. They are beautiful in photos and make the perfect keepsake for years to come. 
Check out our coordinating Speech Journals for your parent's and wedding party's reception speeches. 
4" x 6"
8 lined pages 
Set of 2
Comes in a clear plastic sleeve
Also available // His + His / Hers + Hers
Just leave us a note when you place your order!
His // Black cover with white words
Hers // White cover with gold words
Thank you for shopping!