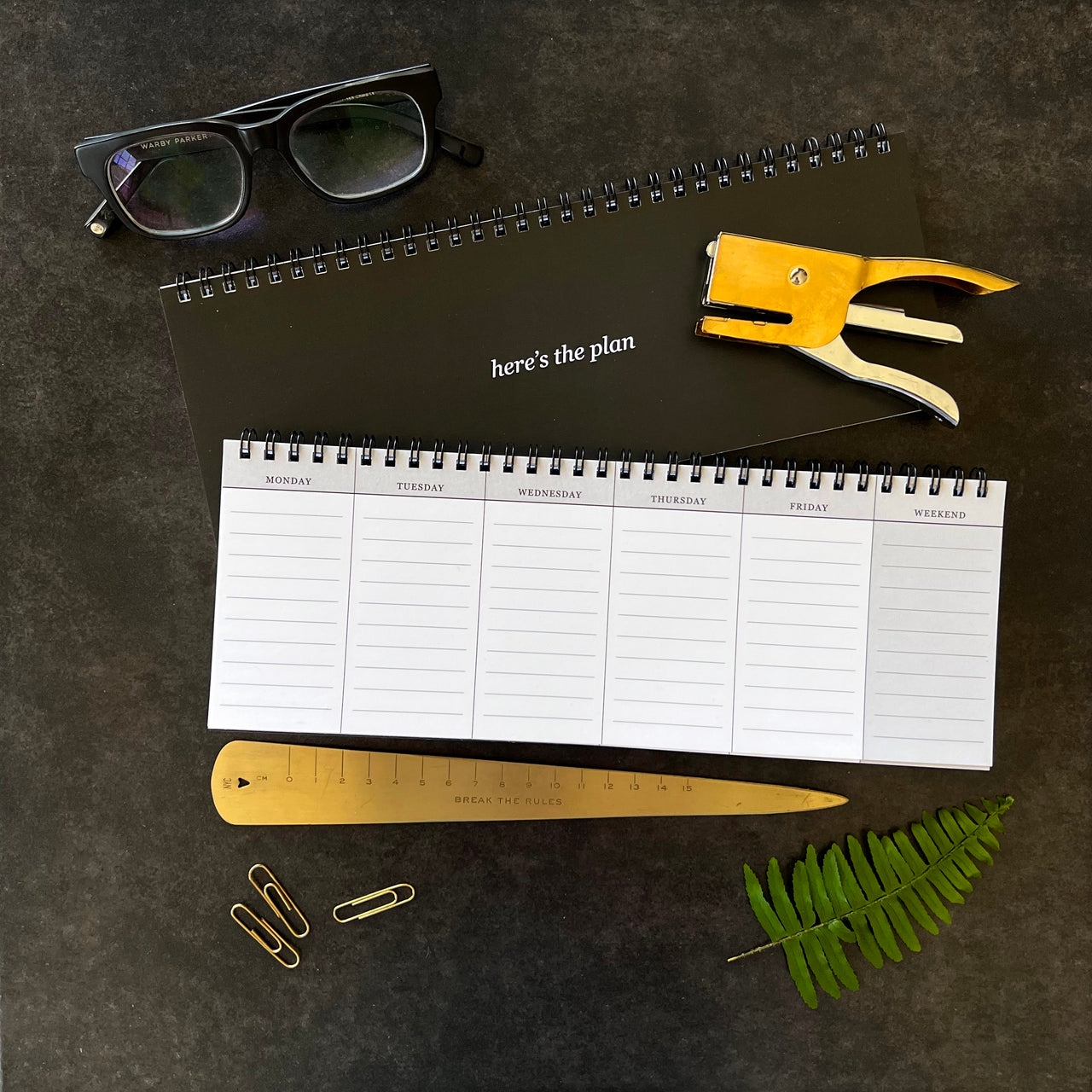 'Keyboard Planner // Weekly Planner' 
This planner is the perfect size to fit above or below your keyboard. You can see your entire week and easily flip back and forth to see what's coming up next in your calendar. It's lined so you can make an organized list and check it off! The pages are undated so you can start it the same day you buy it.
11" x 4"
52 sheets for 52 weeks 
Coiled along the top
Front and back cover
Comes in a clear plastic sleeve
Thank you for shopping!