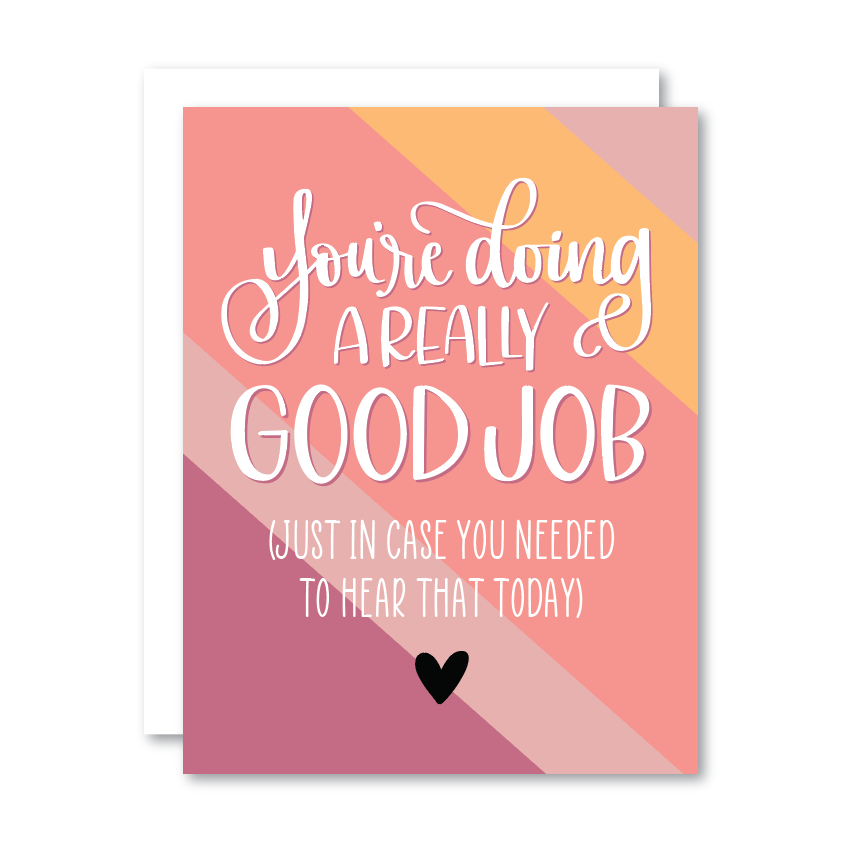 'You're doing a really good job (just in case you needed to hear that today)'

To the healthcare workers, the moms, the dads, the friends, the unemployed, the teachers, the caregivers, the people who help us get through the day. This card is meant for everyone that's out there doing their best. We see you! 
This card was part of a collaboration with my best friend whose husband we lost to brain cancer this past March. They are in dedication to the parents, kids, grandparents, and friends who had a really hard one this year. In memory of Dan Hickey, a portion of proceeds will go to the Brain Tumour Foundation of Canada. 
A2 size // 4.25" x 5.5"
Blank inside 
White envelope
Comes in a clear plastic sleeve
Thank you!