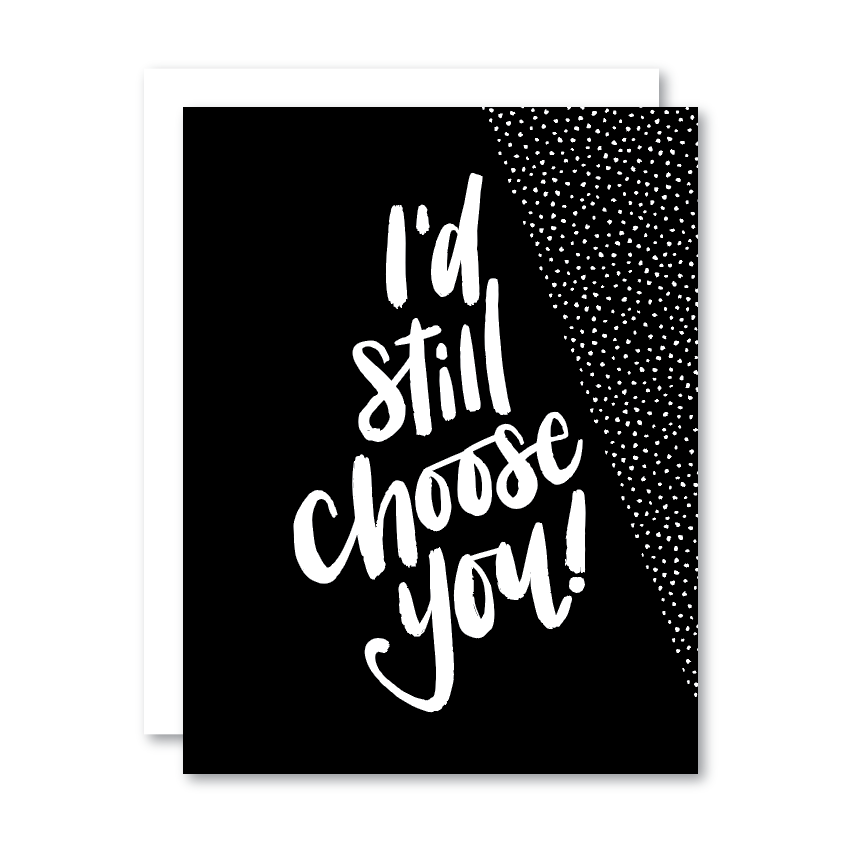 'I'd Still Choose You!' 

After years of dating, marriage, kids and all life's many obstacles, there's nothing more comforting than to know that we would still choose the same partner and the same life. This would be a lovely Anniversary, Valentine's or Sorry-about-that-stupid-fight-we-had Card! 
A2 size // 4.25" x 5.5"
Blank inside 
White envelope
Comes in a clear plastic sleeve
Thank you for shopping!