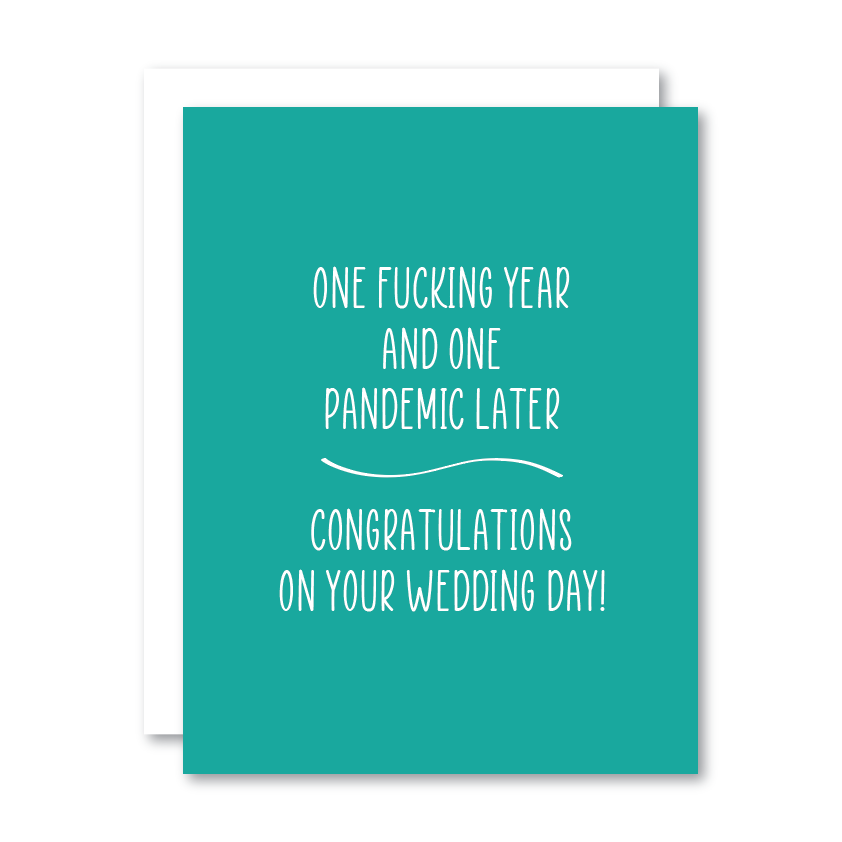 'One fucking year and one pandemic later. Congratulations on your wedding day!'

You may have had to reschedule this date one, two, and even three times, but we're glad you did. Let's fucking celebrate like it was 2019!
A2 size // 4.25" x 5.5"
Blank inside 
White envelope
Comes in a clear plastic sleeve
// This card was designed in collaboration with Kristy Archibald from Pedestrian Agency
Thank you!