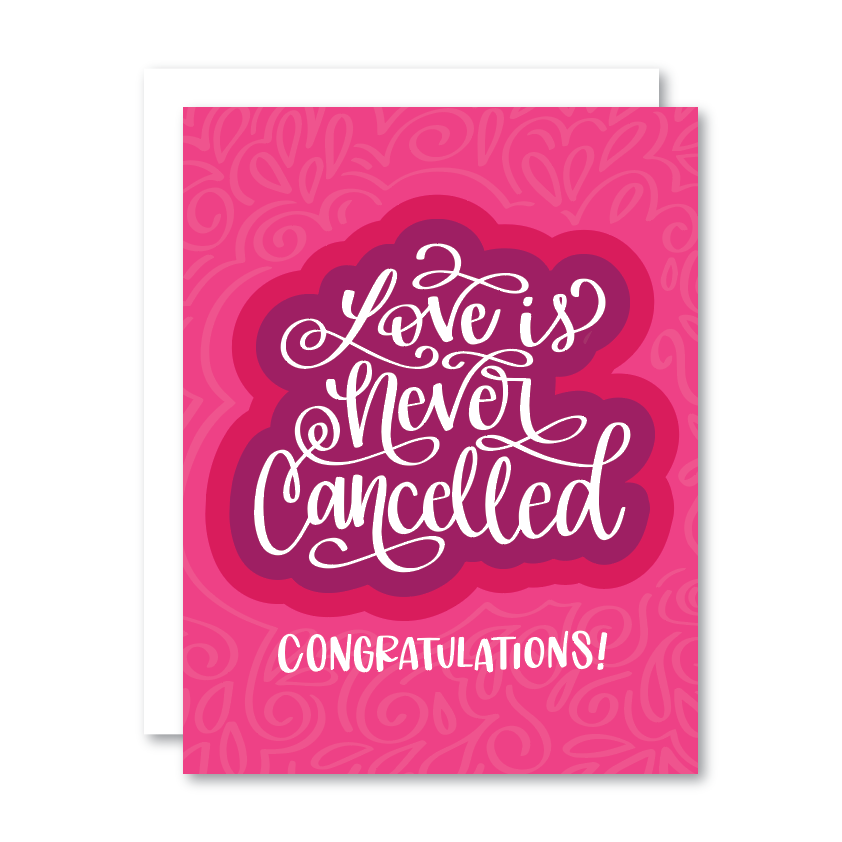 'Love is Never Cancelled, Congratulations!'

Absolutely nothing can stand in the way of love - and we're here for it! Let's have a toast whether it's over zoom, the backyard, on your front stoop, or in the middle of the mountains, and shine a light on the spark that brought you two together in the first place.
A2 size // 4.25" x 5.5"
Blank inside 
White envelope
Comes in a clear plastic sleeve
// This card was designed in collaboration with Kristy Archibald from Pedestrian Agency
Thank you!